One step at a time to
advance.
compete.
stand out.
change.
improve.
innovate.
differentiate.
stand-out.
move forward.
success.
progress.
Our goal is to understand current organizational issues and recommend solutions which can be efficiently implemented to achieve maximum operation excellence.
Who We Are
With over 10 years of consulting experience in specific industries on an international level, we have proven that our capabilities are demanded in today's competitive market to succeed.
Based in the capital of the Slovak Republic, Bratislava, we have acquired the know-how and understand the different cultural needs and values of Europe and the rest of the world.
Our team consists of creative dynamic multilingual individuals who understand what makes a business successful not only within operations but throughout the entire oganization especially when it comes to understanding our clients.
---
Our History
2018
Time to celebrate our 10 year anniversary.
2013
Distribution services started with O clock, O bag, Mocks, Umiwi, Gepard, Hymy Bag and more. Visit www.felicityandfriends.com
2012
It was time move into the area of offering services in IT, mostly in the area of ITSM.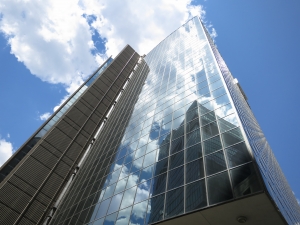 2010
With the change in the Real Estate market, we found ourselves offering services we did not promote as we saw a demand in the market to offer solutions to the the small and mid-sized companies – Management & Marketing Consulting
2008
We started primarily as a Real Estate Consulting company offering services for residential and commercial properties. We were helping both individuals and companies find developmental property opportunities within Europe, especially in the Slovak Republic. As we developed the market, we worked aside with other companies such as Century 21, RE/MAX and Coldwell Bankers helping them grow within Europe, especially within CEE. We primarily focused on suppporting new companies to find offices, as well as both commercial and developmental properties. We developed our services by offering companies guidance with creating a start-up, administration support and translations. We were developing the market with new companies focusing on primarily on high quality service and efficiency.